Definition of a Static Web Site
A static web site is one that does not use Mysql database to display it's content, thus only the web designer can change the content.
A static website would be suitable for an online brochure, displaying valuble information such as Contact information, the services or products that you have to offer, or a short discription of your company


Static Web Site
Mini
Midi
Maxi
Setup Fee
P100
Free
Free
Web Pages
1
3
5
Enquiry Form
Website Search Engine
Multiple Page Designs
1
1
1
Search Engine Optimisation
From:
P700
P2100
P3500
Dynamic Database Driven with Content Management
A dynamic web site uses a database to display content on the web site. When a web site is requested by the viewer, the information is extracted from the database and displayed in the viewers browser. With a dynamic web site, the client can change or add page content. One does not need to know how to write HTML code. The site updates are done through an administrative interface, which is very similar to a word processor.
Dynamic Websites
Mini
Midi
Maxi
Setup Fee
P200
Free
Free
Mysql Database
CMS
Dynamically Updatable Pages
1
1
2
Static Pages
1
2
3
Web Site Searching
Multiple Page Designs
Search Engine Optimisation
From
P2000
P4000
P6000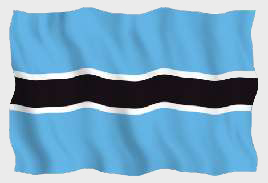 Proudly Botswana
!!! NEWS!!!
Winagain Holdings is proud to announce that we have finally connected to a fiber backbone which will increase capacity and performance.
!!!NEW PACKAGES AVAILABLE
!!!