NEW PACKAGES


Silver

Silver +
Download
512kbit
512 kbit
Upload
128kbit
128kbit
Monthly Cap
5GB
5GB + never get disconnected
Additional Info
-
when cap reached link slows
Setup Fee
P250
P250
Shared Access
YES
YES
Price
P500
P600
Our wireless system coverage is dependant on area, and requires a site visit, generally the entire town of Ghanzi is covered using Client Premises Equipment (CPE) however some locations may not be able to recieve sufficient signal, and we will therefor be unable to service that area.
Equipment Costs
Wireless Modem
Up to 10km

P2550
Mast if we supply (Consists of 6m pole and bracket)
P800.00
Cable /m if line exceeds 20m
P15.00
Travel /km if more than 10km
P7.50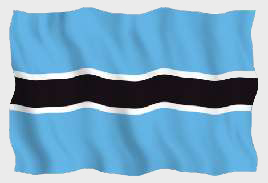 Proudly Botswana
!!! NEWS!!!
Winagain Holdings is proud to announce that we have finally connected to a fiber backbone which will increase capacity and performance.
!!!NEW PACKAGES AVAILABLE
!!!